Do you remember when you were little and dreamt of being a knight ready to defend your kingdom ?
We can make that dream come true for a day on a trip with Oc'tobus to Carcassonne, the famous medieval citadel listed as a UNESCO heritage site since 1997.
Follow our guide and head off on a conquest within the citadel, where architecture, monuments and tales will take you back into a world of childhood dreams.
Carcassonne is waiting for you, and so are we.
Following the steps of the Cathars, discover the best preserved medieval citadel in Europe !
VISIT THE CITY OF CARCASSONNE
THE PROGRAMME :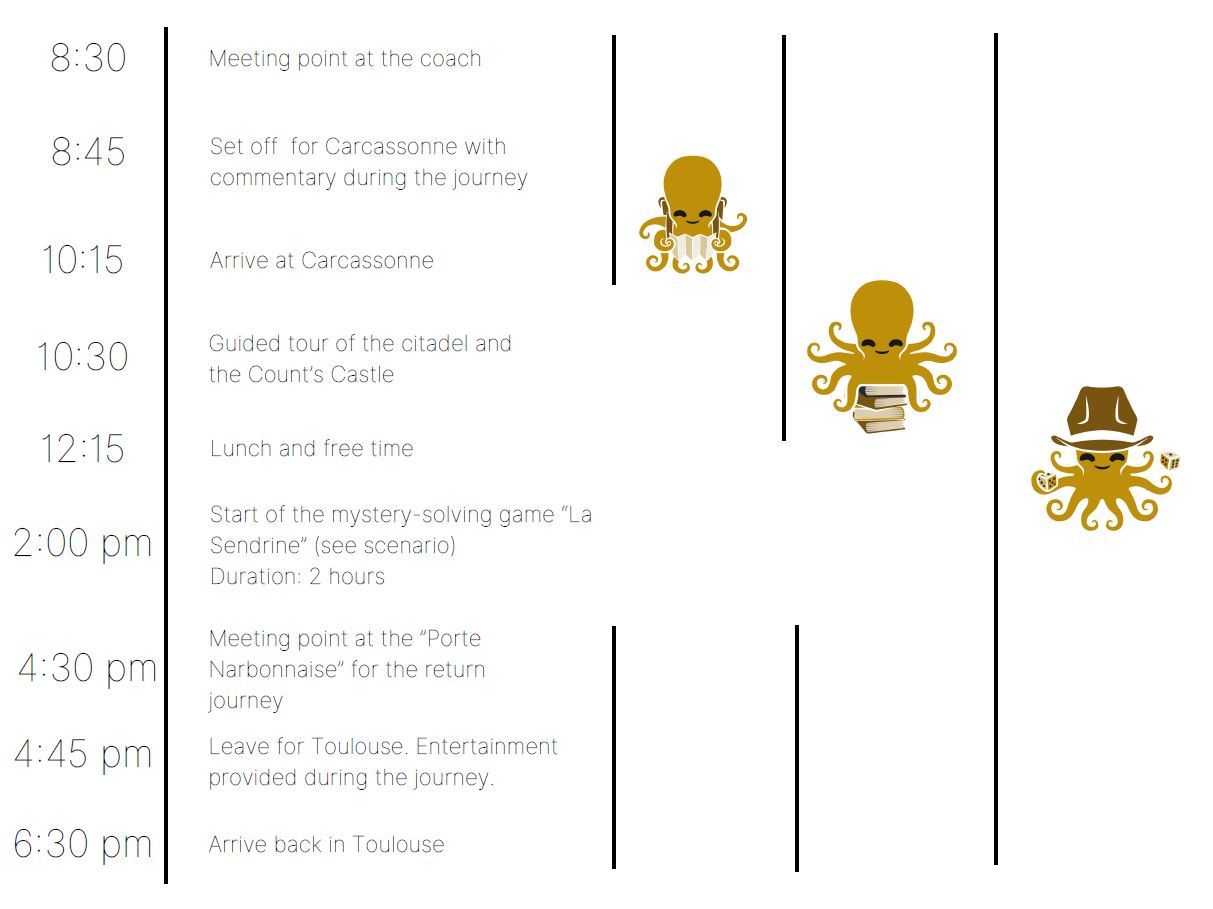 So, are you all set?
Do you know which package you'd like?
Have you made your mind up on your destination?
All you need to do now is to reserve the dates that suit you. Remember that you can reserve two dates if you so wish.
If you still have the slightest doubt or if you have any questions, feel free to get in touch with the Oc'tobus team, preferably by phone on (0033) (0)5.31.61.95.40 for an immediate reply.