FABULOUS DAY TRIPS FROM TOULOUSE
---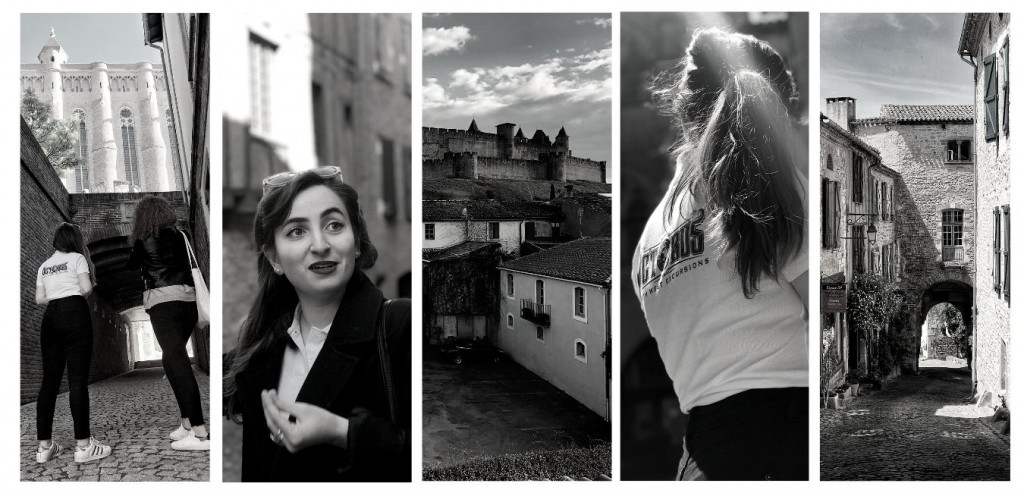 What's the Oc'tobus ?
The opportunity to discover the wonders of the Tarn and Aude areas while staying overnight in Toulouse. From one city, branch out into Occitanie to discover the stunning towns of Carcassonne, Albi & Cordes-sur-Ciel.
The transport is included for everyone along with a riveting guide on board to share her love for the region and who will set you up for a wonderful day out.
As for the rest, that's entirely up to you to choose!
Step 1 : I choose my package
Step 2 : I choose my destination
Then off we go!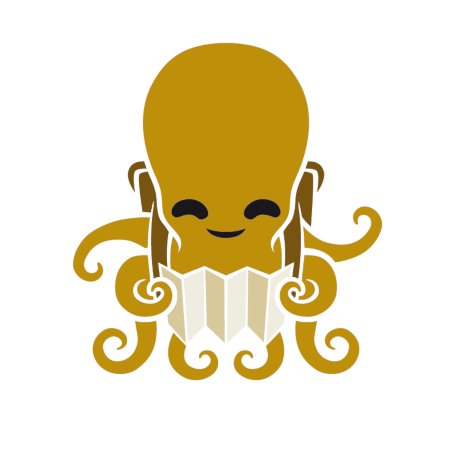 25€
Full rate
Explorers
Explorers love to be free to enjoy life. Explorer map in hand provided by the Oc'tobus guide, take your time to look around and benefit from our useful and cultural tips.
Even if you decide to go off alone, there are guided commentaries throughout the coach journeys to prepare you for your day out.
Child rate : 15€ (4-11 yr olds)
Reduced rate* : 20€
55€
Full rate
Observers
Observers like to have free time but also some guided tours to get to know their destination better. So, your day will be split into a guided tour in the morning and free time in the afternoon! At the end of the guided tour, your guide will give you a map which could be useful for your free time.
Child rate : 30€ (4-11 yr olds)
Reduced rate* : 50€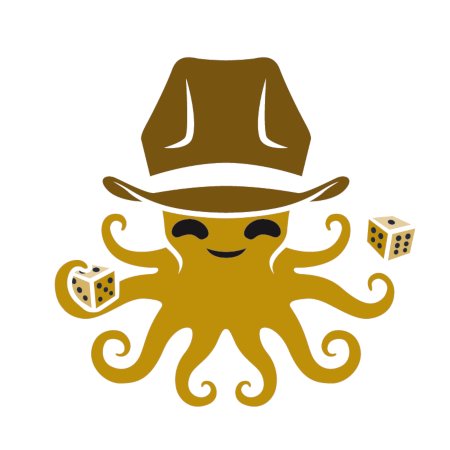 70€
Full rate
Adventurers
Adventurers enjoy a dynamic day out. In the morning, we will give you the keys to understand the destination thanks to your keen and riveting tour guide. In the afternoon you will set off on a mystery-solving game to test your listening and observation skills… So of course any information that your tour guide gives you before may come in very handy!
Child rate : 30€ (4-11 yr-olds)
Reduced rate* : 65€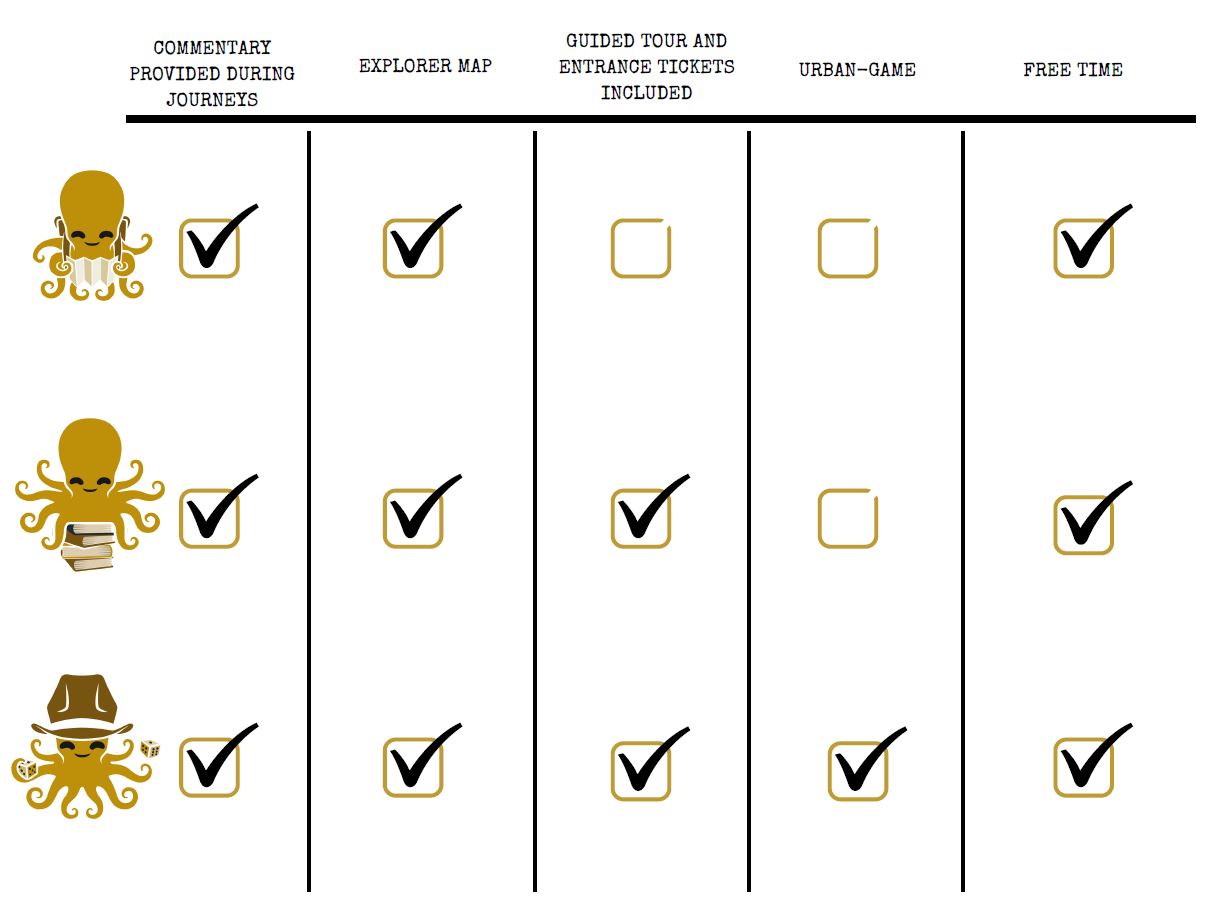 Whether you prefer a light lunch or a restaurant meal, our lunchtime is an important break! We have purposefully not organised a meal to give you a free choice of what you'd like to eat. There is plenty of choice in any case to satisfy your appetite.
Reduced rate* : under 26-yr old students, disabled people and jobseekers. Proof is required.
WHICH DESTINATIONS ?
---
The choice of one destination or even both!
Enigmatic
Carcassonne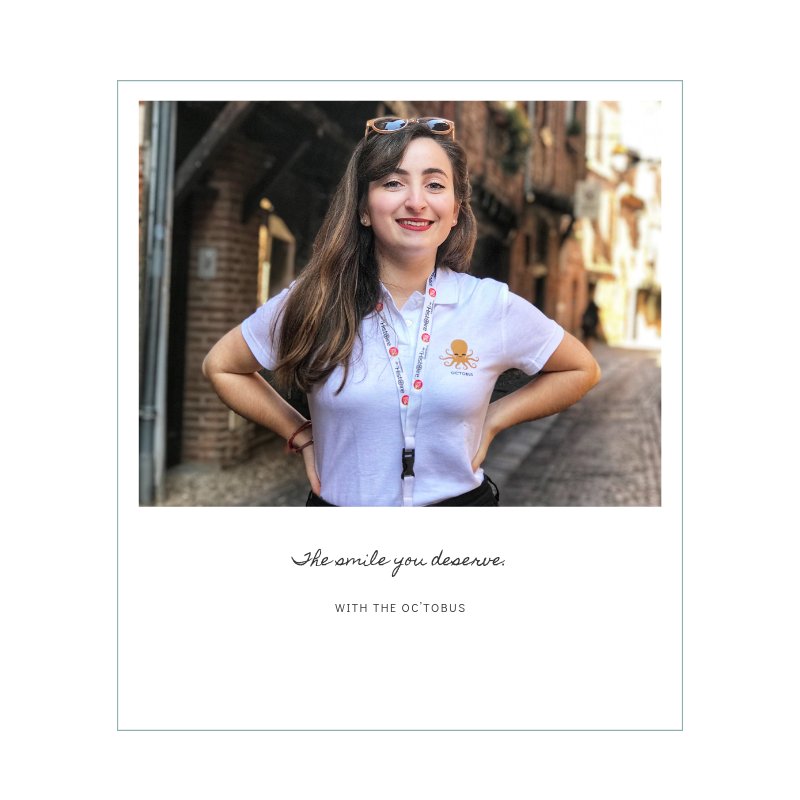 Enchanting Albi
and Cordes-sur-ciel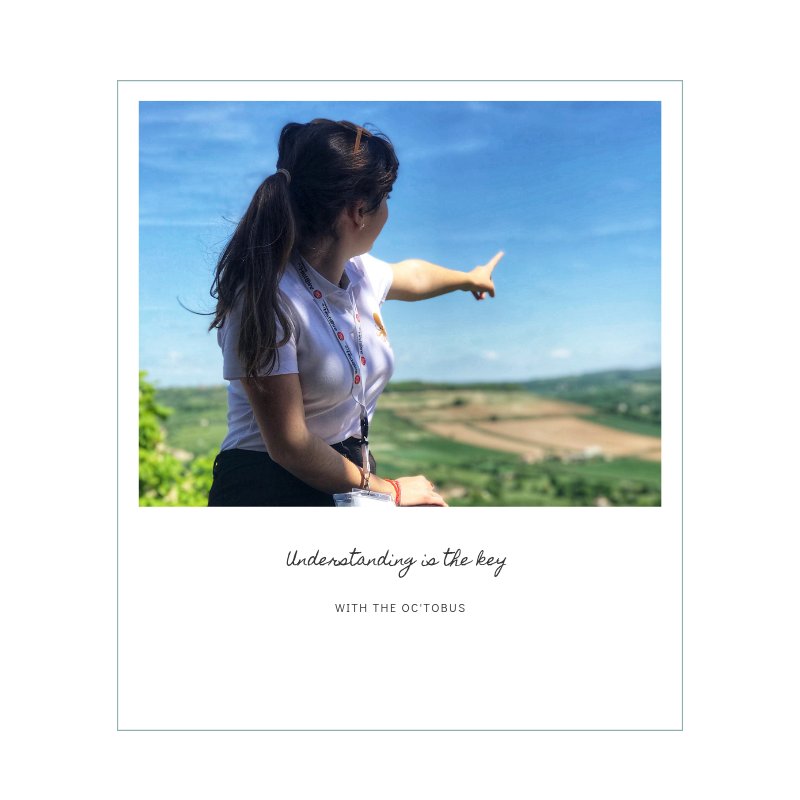 AN INTERVIEW WITH CHRISTELLE -OC'TOBUS GUIDE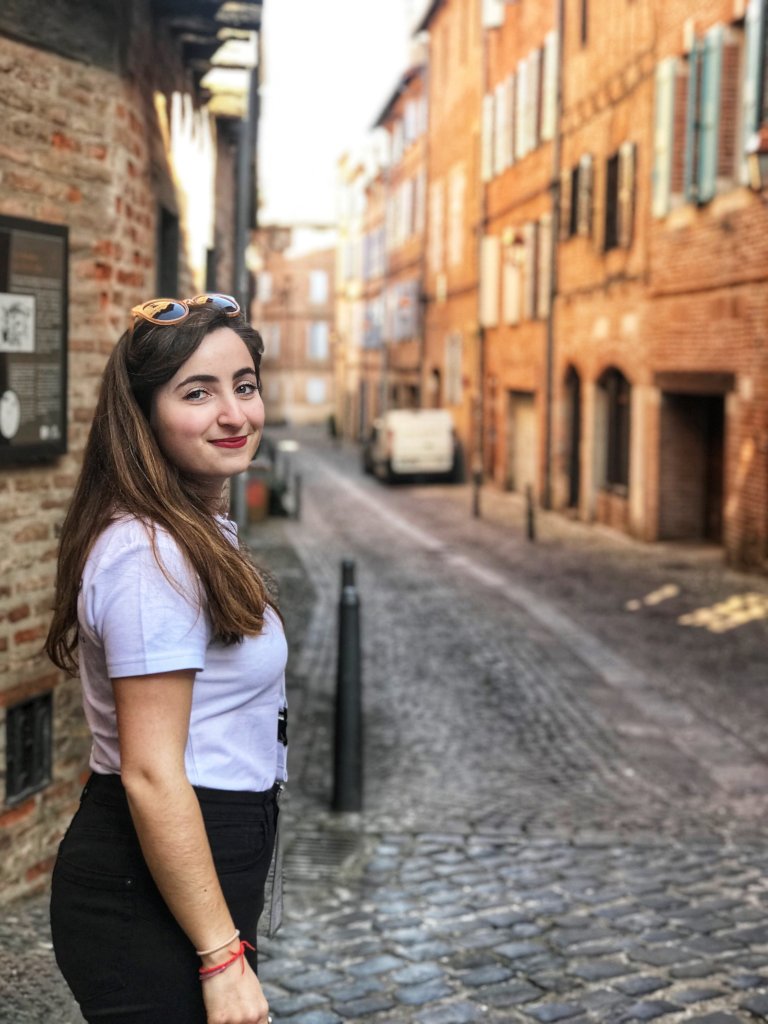 Christelle is a tour guide for Paysdoc.com. You can usually find her showing people around Toulouse on visits and this summer, you'll be happy to know that she will be with you for some of the guided tours with the Oc'tobus on trips to Albi & Cordes-sur-Ciel.
Christelle is only 22 but this will be her third season with the Oc'tobus already. She is young and enthusiastic so she will transport you back through the history of Albi and Cordes-sur-Ciel in a dynamic way which she loves to share. What she really loves is adding some unusual tales to her tours!
Christelle, how would you describe the Oc'tobus ?
I would say that the Oc'tobus brings something new and fun, that extra breath of fresh air into some extraordinary places. What I really enjoy the most, is showing my region and its specialities off to so many people of different nationalities.
Why would you say that the Oc'tobus is a great way to discover Occitanie?
The Oc'tobus is a way to see some lovely destinations in the south-west of France without the hassle of organising the whole thing. It's a pleasant mix of dialogue and a friendly welcome. Forget waiting in long queues, all the leaflets and the stress of not knowing where to park your car: just go with the flow!
Who does the Oc'tobus cater for?
Everybody really! This year there is something for everyone and we are really proud of what we've come up with for you! If you'd like to look around on your own, that's fine, we'll just meet up at the end of the day for the return journey. If you'd like to learn a little more about a certain monument, just follow me and I'll tell you the history behind it. Do you love playing games? You'll be off on an adventure! What I'm trying to say is that the Occitanie region is glad to welcome you, its arms wide open and we do just the same!
Cordes-sur-Ciel or Albi ?
Do I really have to make the choice? It would break my heart if I had to… they are such completely different places! Albi is the perfect place to go for a wander: with its magnificent historical centre, a beautiful cathedral, an art gallery and plenty of other treasures. Then there's Cordes.. what can I say apart from it being voted France's favourite village in 2014, it just has to be my all-time favourite! Personally, I love spending the day there and enjoy getting lost in the cool streets and I am delighted to show around other curious visitors to do the same!
What I think I like the most about these destinations is seeing people's faces light up when they step into the Cathedral of Sainte Cécile or see a couple following me hand in hand in Cordes-sur-Ciel. I've clearly said all that to avoid giving an answer, which is impossible for me!
A final word you want to add?
If you're reading these words, I'm here waiting to be able to show you around these destinations as I could go on forever about them. So whether you come from around here or from far afield I'd like to invite you to come on board the Oc'tobus to discover Albi and Cordes!